From the big comfy couch of Tiffany Dow:
Have you been honest with yourself about your buying addiction when it comes to "make money online" products?
There's no shame in it - or at least there shouldn't be. You probably scold yourself enough without anyone else chiming in - but they do - your family, your friends ... even your online acquaintances.
The problem is, your addiction to make money online products (AKA: Shiny New Object - SNO - Syndrome) is getting in the way of your success.
You keep seeking that next great thing that you can "get in on the ground floor" of - typical marketing lingo they use to lure you in.
I'm not even going to try to stop you.
I just want to help you turn that "problem" into a "profit."
There have been many things I wanted to buy over the years, and I finally found a way to ensure my investment pays off for me - instead of just sitting there unused on my hard drive.
I never deny myself that opportunity - now that I know a way to get a return on my investment - and not because I had to go ask for a refund. I created an implementation and review process for each SNO I get my hands on and now I want to share that with you!
Here's a quote a big name guru sent me today about my blunt reviews I did for his previous product:
"In the early days of (product name removed) before we had our current amazingly well converting sales letter, you still converted just great and were constantly at or near the top of our affiliates conversion percentage wise."
The reason, he tells me? My conversions aren't reliant on a product owner's sales copy - like they are for MOST affiliates (who are doing it all wrong) - they rely on my review process.
Do you find yourself lacking FULL implementation skills?
You buy it, frothing at the mouth because it looks like such a GOOD product - something guaranteed to work! In fact, consumers have been leaving enough mouth watering reviews to drive you crazy with anticipation.
You don't even know how or why it happens but one day you wake up and you've abandoned that product and just hit the "buy now" button for some other product that's the next best thing.
For some, it's a real blur - and it can hurt them severely financially.
Have you struggled with affiliate marketing success?
When someone mentions affiliate marketing, stuff like Amazon probably comes to mind for you. After all, marketers tell newbies to always steer clear of the MMO (make money online) niche, right?
Well they're wrong!
I'm about to show you why you SHOULD be going after this niche as an affiliate and the reason WHY your "noob" status is going to give you instant credibility to convert prospects into buyers.
I only have one prerequisite.
If you can promise me that you'll "man" or "woman" up and be nothing but honest, then this system could be the key to success and the solution to your Shiny New Object addiction that you've been searching for!
If you're too scared to be truthful, then this is NOT the program for you and you should seek other forms of help for your spending addiction.
Trust me - this concept isn't easy for many people, but not because it's technical or pricey - just because it makes them scared. You've been taught differently for so long that it will feel foreign and awkward and may actually cause you anxiety.
Truth isn't something that comes naturally to many people - especially if they worry it could hurt someone else's feelings.
This system is going to help you build a loyal following.
Do you have trouble converting on your sites? This system is going to make conversions a breeze - and you might have product owners telling you that your buyers convert higher than many of the top gurus with huge lists, percentage-wise.
You can be a complete unknown to start taking advantage of this program.
Google LOVES this type of system because it relies on non spammy techniques and no systematic "try to game the system" SEO strategies that you find in most courses.
What this course teaches...and what it doesn't.
I'm very blunt about what I teach. I'm going to kick you in the rear to get you into the right kind of mindset to handle this type of business model - because it takes GUTS.
I'm going to dispel any obstacles you claim you have to making this work for you.
Then I'm going to walk you through the specific blog setup I recommend the way I recommend it for this system. And yes, if you need to, you can even use free blog networks - although it's not as professional as ponying up for a $10 domain and $10/month hosting.
No, there are no scary tech tools or expensive downloads you have to buy after this. I'm not going to ask you to do ANY keyword research or spinning or article marketing. NONE at ALL.
There's no confusing SEO to remember - just a couple of little initial set up things I like to use, and then you can forget about it.
And there's a 10-step process to implementing this system once the setup of your blog is complete that you'll use repeatedly every time you get the itch to buy something new, thanks to your SNO addiction.
You'll just be blogging and listening to the advice of other marketers. That's all there is to it!
I'm also going to show you what to do after you see success with this course - how to parlay it into something more IF you want to. Some of you may not want to go that extra mile, and that's fine, too.
There are no upsells, downsells or sideway sells with this course.
I won't tell you there's nothing more to buy and then surprise you with a list ten miles long of things you CAN use if you want to spend the money on them, making you sit there worrying that if you DON'T use them, you'll be missing out.
I'm telling you right now this is all you'll be buying:
The domain name, hosting and autoresponder system (last one just a convenience).

One "make money online" shiny new object at a time - of your choice, including some you might already have on your hard drive - hey, even THIS course could be your first one!
And as time goes on, you probably won't even have to pay for that second item at all. But I'll also show you why you may WANT to.
As for the autoresponder system, that's not necessary for your conversion success - it's just a convenience you might want to offer, and there are FREE options for that, too, which I'll tell you about.
How much will THIS Shiny New Object Cost You?
Once again, here you are, looking to buy something that will allow you to make money online. You're going over all the reasons to buy, reasons that you shouldn't.
One thing I can be proud of is that my customers always love my work - from the way I share all of my real secrets to my success to the simple way I explain the steps so that anyone can understand them.
And I hate marketers who price their target audience who needs their course MOST right out of buying, so I keep mine affordable for the masses.
So the Guide to Cashing in on Shiny New Object Syndrome is just $27 - less than $1 a day for the month and you're all set. No repeat billing. No extras to invest in aside from what I put in those two bulletpoints above.
And I guarantee you'll be happy with what you learn - whether it becomes your entire business model, or just a branch of it.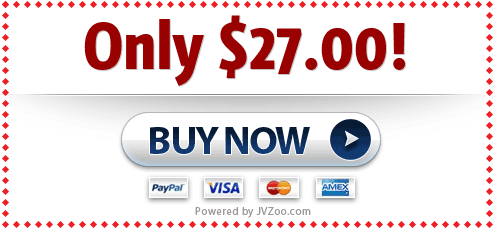 Questions? Contact Me Here!
Sincerely,